Day 2 - Project Diary
Connecting the Worlds through Art
Impressions:
6th class of Niranjana Public Welfare School
Self-presentation and presentation of the village
Morning session:
Again I want the students to connect with their creativity, therefore I make them close their eyes and imagine their faces. Then again I make them draw
Blind self-portraits
After that they are allowed to make the paintings 'nice'...
Experience:
All students are very focused on the task.
It seems to be easier to concentrate on blind painting than yesterday. The results are also more individual.
After that they are allowed to colour their paintings. Although I beg them for saving the individual beauty of their blind portraits, I am only partly successful. On the girls' side, it's rubber-time :) again - and after a while all paintings are very similar to each other. Even some of the boys choose to paint some Bollywood-Princes.
But there are also very beautiful paintings which remain original und individual - for example I really love this 'Monk Punk':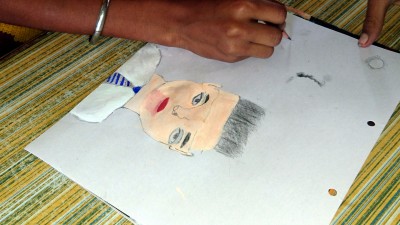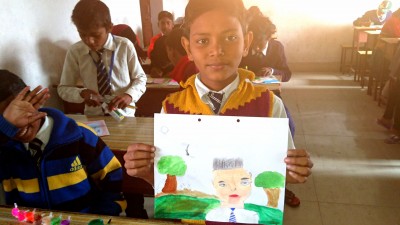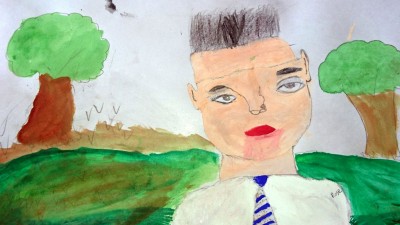 www.art-and-therapy.com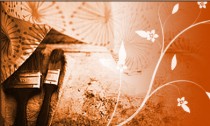 CONSULTATION HOURS:

sat 10-12:00 h
or as agreed upon.
+34 664 419 262

More about Art and Therapy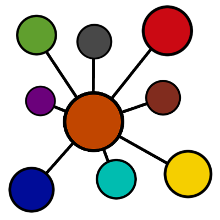 Explore more contents in my Blog-Network
read more